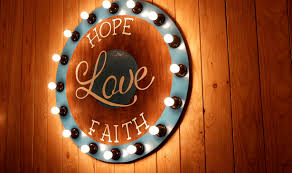 Luke 10:27 So he answered and said, "You shall love the Lord your God with all your heart, with all your soul, with all your strength, and with all your mind, and your neighbor as yourself."
There is one thing that every person have experienced in their lifetime, and that is love. The incredible thing about love is everyone has a different experience. Love stirs emotions at the very core of our being, it is so powerful and takes control of our senses.
There are many variants of love that we experience, some we can recognize and some we can't because our minds can't comprehend it. The bond between a mother and her unborn child is something that only she can experience. The love of family and friends is the opportunity to share some amazing feelings. The love that is sensual arouses areas in our body that produces great satisfaction.
Lastly, there is the greatest love of all and that is the love God has for us. This love doesn't cost us anything and if we don't love back that's okay because it is an unconditional love. Also, He loves us when others think we are unlovable.
Channel your love in the right direction by loving God with all your heart, soul, strength and mind. Don't let the love you have for the special people in your life be more important than your love for God.